Give Back Programs
There are many ways you can support Pin Oak through your everyday shopping!
We are a supported organization through Amazon Smile, Kroger Community Rewards, Randalls Good Neighbor Program, Shyne Energy Giving Back & Facebook Fundraisers.
Shopping & Utilities Give Back Programs
Connect your Shyne Energy account to Pin Oak and give back every time you pay your electric bill!
To connect your account: click here
Minted will donate 15% of each order to Pin Oak when you use our promo code
+
You will get 20% off all holiday card and gift orders until December 31st!
Use code FUNDRAISEGSEF at checkout.
Super easy!
Shop now: minted.com
Grocery Store Give Back Programs
Did you know you can support Pin Oak with every purchase you make at Kroger?
It's easy as  1-2-3:
Obtain a Kroger Plus Card at the customer service desk of any Kroger store. If you already have one, use your current card.
Register your Kroger Plus Card online at: Kroger.com/communityrewards by clicking on ENROLL NOW, or sign in, if you already have an account.
Under MY ACCOUNT, click on COMMUNITY REWARDS and add: Great Southwest Equestrian Foundation – NPO # IQ291
That's it!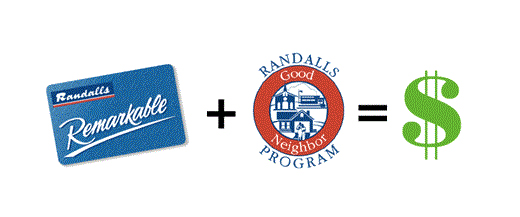 Link our Good Neighbor Number to your Randalls Remarkable card and support Pin Oak every time you shop!
Our Good Neighbor #: 13645
Facebook Fundraisers
Want to host a fundraiser for Pin Oak on Facebook?
Add the donation button to your posts and search for "Great Southwest Equestrian Foundation."
It's that simple!
After your friends donate, Facebook sends us a check each month.